The UK Minister of State (Minister for Armed Forces) James HEAPPEY:
I BELIEVE THAT KAZAKH PEACEKEEPERS HAVE MADE AN EFFECTIVE CONTRIBUTION TO THE UN PEACEKEEPING COMMITMENTS IN AFRICA AND AROUND THE WORLD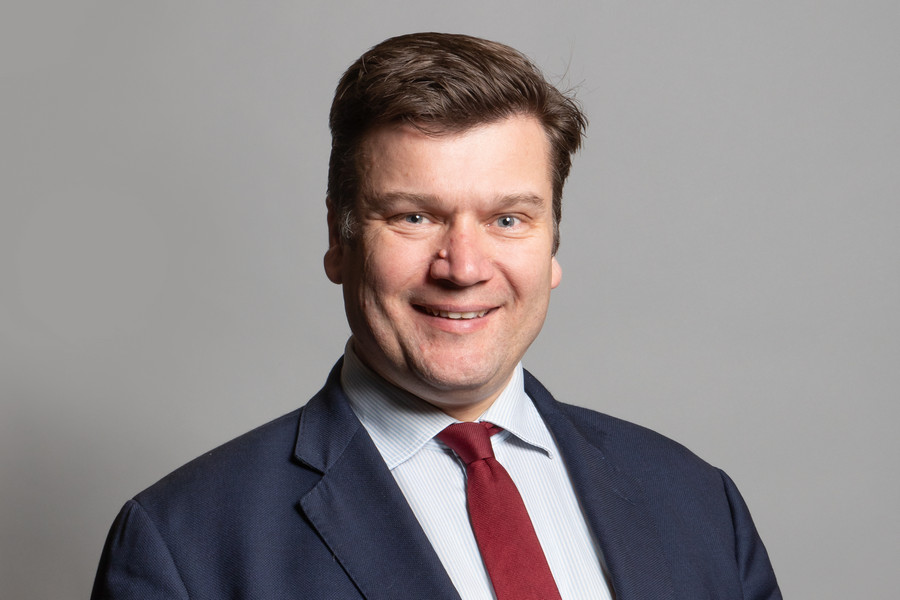 Secretary of State (Minister for Armed Forces) of the United Kingdom of Great Britain and Northern Ireland James HEAPPEY MP visited Kazakhstan last week. In Astana, Mr. Heappey met with representatives of the Kazakh Defence Ministry to discuss, in the framework of the strategic dialogue, the training of Kazakh peacekeeper. Mr. Heappey kindly agreed to answer a few questions for Interfax-Kazakhstan News Agency.
- What was the purpose of your visit to Kazakhstan?
- It was a great pleasure to be here in Kazakhstan, as a part of a regional visit including Uzbekistan and Mongolia as well, to meet with defence and security leaders for talks to deepen our defence cooperation. Our partnership is strong and the UK has supported Kazakhstan's sovereignty, security and prosperity for over 30 years. The purpose of my visit is to engage with my counterparts, discuss our shared security challenges and explore peacekeeping and other training opportunities.
- Will you personally give any recommendations on the training of peacekeepers?
- A key part of a peacekeeper's job in any country is to understand the communities, culture and environment within which they are deployed. There are many ways this can be achieved – including through common language, building trust, and civilian dialogue. The UK continues to support the development of this approach at the Peacekeeping Operations Centre, KAZCENT.
- As far as we know, previously Kazakhstani peacekeepers were trained by foreign specialists abroad. Now a pilot project to train military observers has been launched in Kazakhstan. Do you consider this redeployment to be advisable? And what are the advantages, if any?
- I welcome that Kazakhstan has participated in UN peacekeeping missions for nearly 10 years, including in Lebanon, Côte d'Ivoire and Western Sahara. This has provided Kazakhstani peacekeepers with expertise in diverse environments, and I'm pleased that they are sharing this knowledge through KAZCENT. The UK is proud to support KAZCENT and its ambition to become a real centre of excellence for regional UN peacekeeping training.
- Do instructors from Great Britain participate in the training of Kazakhstani peacekeepers? If so, from which units? How many?
- Yes, for over 20 years, UK instructors have helped to build the capacity of KAZCENT, enabling Kazakh deployments on peace support operations. The numbers of British instructors vary from year to year, depending on what support has been requested. Recently, we have concentrated on smaller teams for more specialised training, such as for medical units, and to work with KAZCENT instructors to cascade training to other armed forces across Central Asia. However, we have also provided larger groups to support other larger-scale peacekeeping exercises, and we are ready to do so again in the coming years.
- What are the tasks of peacekeepers in African countries? Is their presence there effective, in your opinion?
- The UK is strongly committed to supporting the United Nations in delivering its peacekeeping commitments in Africa and around the world. The success of these missions rely on the host country government to work with peacekeepers to deliver lasting stability and security. I believe that Kazakh peacekeepers have indeed made an effective contribution to the tasks set.
- Can you give an assessment of Kazakhstani peacekeepers who have already participated in UN missions or those who are only undergoing training?
- I welcome the breadth of training Kazakhstani peacekeepers undergo. This has enabled them to successfully deploy on UN peacekeeping missions in Lebanon, Mali, the Central African Republic and the Western Sahara. The UK has supported this training, including with military English language courses that Kazakh peacekeepers put to good use in Lebanon.
- Thank you for your time!
October, 2023
© 2023 Interfax-Kazakhstan news agency
Copying and use of these materials without reference to the source is prohibited
Archive