Oleg MAKAROV, director of the Business Development Section for Russia and the CIS of Banyan Tree Group:
REAL ESTATE RENTAL YIELD IN PHUKET AMOUNTS TO 4% -11% PER YEAR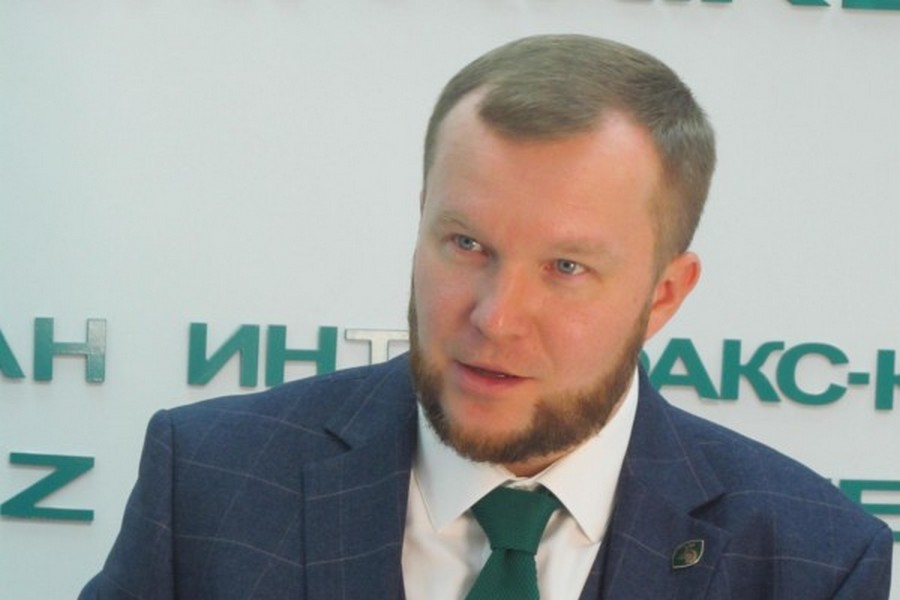 In 2018 nearly 60,000 Kazakhstani residents visited Thailand, who spent $ 129 million in the country. Director of the Business Development Section for Russia and the CIS of Banyan Tree Group Oleg MAKAROV talked in an interview with Interfax-Kazakhstan on what the "Land of Smiles" is attractive about in addition to tourism, how to buy real estate in Thailand and make money from it.
- How do you assess the real estate market in Thailand?
- I describe the real estate market in two words: promising and reliable. More specifically, first of all, the prospects are the steady increase in the number of tourists visiting the country. From 2008 to 2018 the inflow of guests increased by 10% annually. Thailand is ranked ninth on the list of the most visited countries in the world with the number of tourists of 38 million people. Accordingly, with an increase in the number of visitors, the demand for real estate also grows. The market reliability directly depends on the country's stable economy (according to JLL Thailand and Oxford Economics, the average annual GDP growth is 5.6%, hotel business and real estate account for 12% of GDP), as well as the stable Baht. Namely these are the components that make the real estate market be in demand.
- Which regions of Thailand are in demand and the most attractive in terms of investment?
- The majority of [buyers] like Phuket, because it is ranked first in terms of attendance among the world's beach resorts, ahead of Mallorca and Bali. Phuket is also recognized as the second best beach in the world according to U.S. News & World Report 2018. Transport accessibility is an important factor: more than 70 direct flights to the world's various cities are carried out from the Airport of Phuket. Travel time is 4 hours to China, Indonesia, the ASEAN countries. The developed road network makes accessible any corner in Phuket.
- What is the real estate cost?
- Let's note one more important component of attractiveness: visa-free travel for up to 30 days for citizens of many countries. Herewith the most important thing is to correctly choose the location where the property will be situated and understand what a person wants to get: recreation, security, return on investment, or maybe all together.
- What is the real estate cost?
- Our Laguna Phuket area occupies 485 hectares on one of the best beaches - Bang Tao and serves as a good indicator for determining prices across the island. The prices range from $ 100,000 to several million, starting from small studio apartments to chic villas. The list is quite large.
- Tell us about the dynamics of prices?
- On average, the prices for finished facilities growing by 3-5% per year. But it is always better to consider a concrete location and project. For example, in early August we launched a project and in a couple of months, the prices have upped by 10%. But at the same time, I do not observe "bubble" blowing signs. Maybe because there is no mortgage for foreigners and, accordingly, the market does not accelerate due to cheap lending.
- How profitable is it to invest in real estate in Thailand?
- Fellow CIS citizens consider that investing in Thailand is safe. It's no secret that Europe tightens the requirements for holders of funds in their bank accounts, while the rates are negative in many financial institutions. As for real estate in Europe, these are additional taxes. News from Cyprus is also very disappointing: the government will examine citizenship applications that were submitted before 2018. Where does this lead to? Undoubtedly, measures to deprive of citizenship that should be expected after planned checks, will affect the real estate market. These actions give reason to doubt the reliability of Cyprus to plan financial flows and investments. We are talking not only about people who own a billion worth of fortune, but also about those who have the desire and ability to invest in real estate in the territory of a different state. As for the figures, for example, the rental yield will be 4%-11% per annum. If we examine new buildings, it is advantageous to enter into the project at an early stage, then the cost is the lowest. In addition, we have an installment tool. On average, 20-40% yield of the starting price.
- It turns out that in this case installments are an alternative to a mortgage?
- It is very difficult for foreigners to apply for a mortgage in Thailand. There are certain criteria - time of residence, a high salary, Thai guarantors. A tourist will not be able to take a mortgage a priori. To do this, we use our own financial resources and provide installments for up to five years upon construction completion. Clients can partly repay loans with rents. A client pays us a down payment of 20%, then, as a facility gets ready, we accept payments. When a facility is 50% built provisionally a year or a year and a half later a buyer pays another 10% of the facility value. The next 10% are to be paid when we finish engineering services; this is when the facility is approximately 75% ready. And another 10% - when they receive the keys. The remaining half of the facility value can be paid within five years of the construction completion.
- Is it difficult for non-residents to buy property in Thailand?
- I would say very simply. The Thai laws are loyal to foreign investors. It is enough to make a transfer from abroad, that is, to prove that the money was transferred, and not earned in the kingdom itself. Foreigners can draw up paperwork to own apartments and land.
- Is co-investment safe in the real estate construction in Thailand?
- I can take responsibility for the company in which I work. Yes, it's safe, since it's not a point block of flats, but a complex development of the whole area. The area of our site is 485 hectares and we are constantly developing it. We have been working for 35 years. The first hotel appeared in 1987, and we built our resort step by step, allocated land for private construction, then proceeded with the construction of apartmen t blocks. This year we have completed a 193 apartment building by almost 10 months ahead of schedule.
- What are the tools available to safeguard yourself?
- When deciding to invest in real estate, you need to make sure that a developer has a reputation for being reliable and is the owner of a land plot. If you decided to purchase real estate as part of the point block development, you should be prepared that the next block under construction could block the sea view and a short road to the beach can be blocked later, because it does not belong to the project. Give preference to the complex development. In our office, for example, there are show rooms that you can have a look at and be confident of the comfort of the home being purchased. On top of that, we are the driver of infrastructure development around us.
- Do people from the CIS countries move over to Thailand for a long stay?
- Yes, and I can judge this by the number of schoolchildren on the island. In the past 5 years the number of students in Thai international schools, namely Russian-speaking ones, has increased to 20%. The private education sector is developing very actively. Students learn according to the British or American system and can enter any university in the world. I like the British system; it is structured in such a way that when a student actively participates in public life and achieves certain results, universities in the world can invite them to a scholarship. If students are from the CIS, it is more difficult for them to do this, since the educational systems are different. Now many are moving over to Thailand to get education.
- What project did you present in Almaty?
- Jointly with our partner PREMIUM CLASS SD, I presented the Sky Park - the latest apartment building project three minutes away from the sea where it's still possible to manage to purchase apartments for full ownership. The project sales were launched in August 2019, and as of November, half of the project was already sold. Convenient layouts of studios, one and two bedroom apartments are available to buyers. To put it simply, in addition to the studios we sell one and two bedroom apartments. The area of the studios is 29 square meters, and of apartments - from 31 to 60 square meters. The down payment is only 20% of the apartment cost.
- Thank you for the interview!
December, 2019
© 2022 Interfax-Kazakhstan news agency
Copying and use of these materials without reference to the source is prohibited
Archive